The Country Store Mysteries feature Robbie Jordan and Pans 'N Pancakes, her country store restaurant in fictional South Lick, Indiana. Edith Maxwell writes this series as Maddie Day.
Death Over Easy released in July, 2018. Restaurateur Robbie Jordan is ready for the boost in business a local music festival brings to South Lick, Indiana, but the beloved event strikes a sour note when one of the musicians is murdered. Find downloadable book club discussion questions here: Death Over Easy Book Club Questions.
This fifth Country Store mystery is garnering rave reviews:
The writing style flows smoothly and the book is an easy read. The author is very talented in her descriptive writing and painted a clear picture of South Lick, Indiana and all of the town folk. ~MJB Reviewers
The interwoven storylines keep the story fresh, exciting, and engaging. If you are looking for a cozy mystery that is fast-paced (never a dull moment) and will keep you on the edge of your seat, I suggest you give Death Over Easy a try! ~Sapphyria's Books
I enjoyed Robbie and seeing her parents show up was a nice surprise. A great read. ~Babs Book Bistro
Absolutely incredible cozy mystery novel! ~Books a Plenty Book Reviews
Death Over Easy is a charming cozy mystery that will have you eager for the next A Country Store Mystery. ~The Avid Reader
Great series. And they do keep getting better and better. ~My Reading Journeys
This book was well written and thought out and the mystery was so well designed. I had no idea about the "whodunit" until the murderer literally jumped from the shadows. ~The Montana Bookaholic
Another 5-star offering from Maddie Day . . . ~A Wytch's Book Review Blog
Let me tell you the scene with the murderer is epic. Truly, there should be an award for the best encounter and climatic scene in a mystery, this book has it. ~Bibliophile Reviews
Biscuits and Slashed Browns released in January, 2018. For country-store owner Robbie Jordan, the National Maple Syrup Festival is a sweet escape from late-winter in South Lick, Indiana—until murder saps the life out of the celebration. This fourth edition of the adventures of Robbie and her core crew in South Lick, Indiana was in the top forty bestselling books at Barnes and Noble for many weeks.
When the Grits Hit the Fan released in March of 2017 in paperback and audio. Despite the bitter winter in South Lick, Indiana, business is still hot at Robbie Jordan's restaurant. But when another murder rattles the small town, can Robbie defrost the motives of a cold-blooded killer? Edith was the guest on a slew of blogs as part of a Great Escapes Blog Tour in April. Here's the schedule.
Book Two, Grilled for Murder, is out in all formats, including audio. Robbie Jordan may have had reservations about the murder victim, but she still needs to turn up the heat on a killer if she wants to keep her new restaurant open for business.
The first book in the series, Flipped for Murder released in 2015. In this freshly baked series, author Maddie Day lifts the lid on a small town in southern Indiana, where a newcomer is cooking up a new start–until a murderer muddles the recipe…
Edith's BONUS for You!
Have some fun with a
Country Store Mysteries Crossword Puzzle!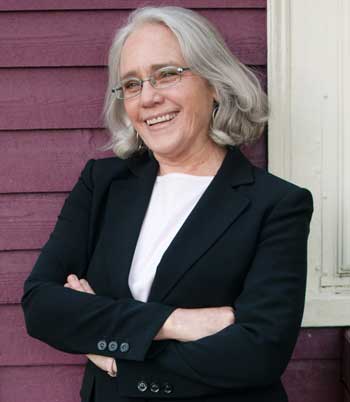 Reviews of Maddie Day's Country Store Mysteries:
What a terrific debut! This deliciously clever cozy–set in a deceptively charming little town–is fresh, intelligent and delightful. A winner!
Hank Phillippi Ryan
Day's series debut provides some quirky characters and red herrings along with the … romantic interest and recipes.
Kirkus Reviews
Setting rich in atmosphere… characters come alive in this refreshing, enjoyable mystery.
Lesa's Book Critiques
You'll flip for this mouth-watering new series… a tasty mystery with a side of scenic country charm… a delicious read. The rolling hills of southern Indiana never looked so inviting—or so dangerous.
Leslie Budewitz
You'll flip for this mouth-watering new series… a tasty mystery with a side of scenic country charm… a delicious read. The rolling hills of southern Indiana never looked so inviting—or so dangerous.
Bolo Books
You love these other Mysteries too: