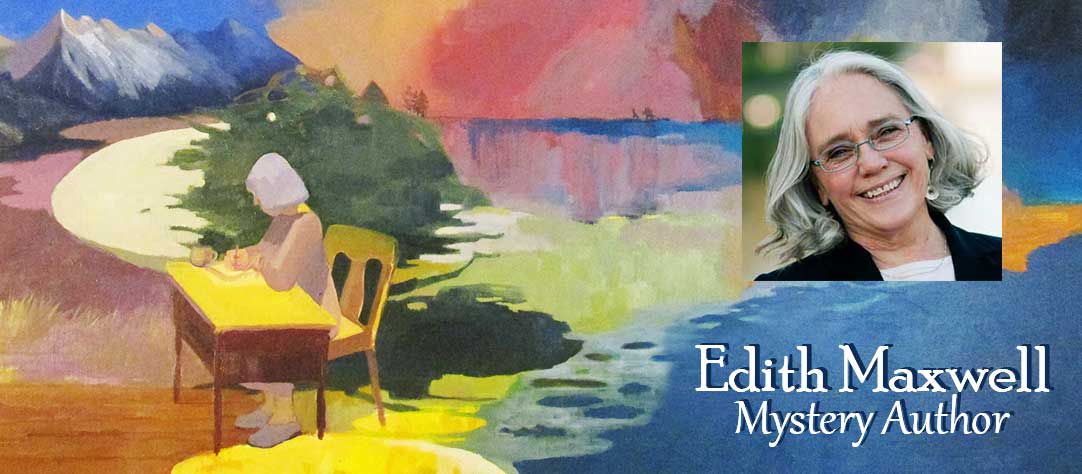 When Can You Get Edith's Next Mystery?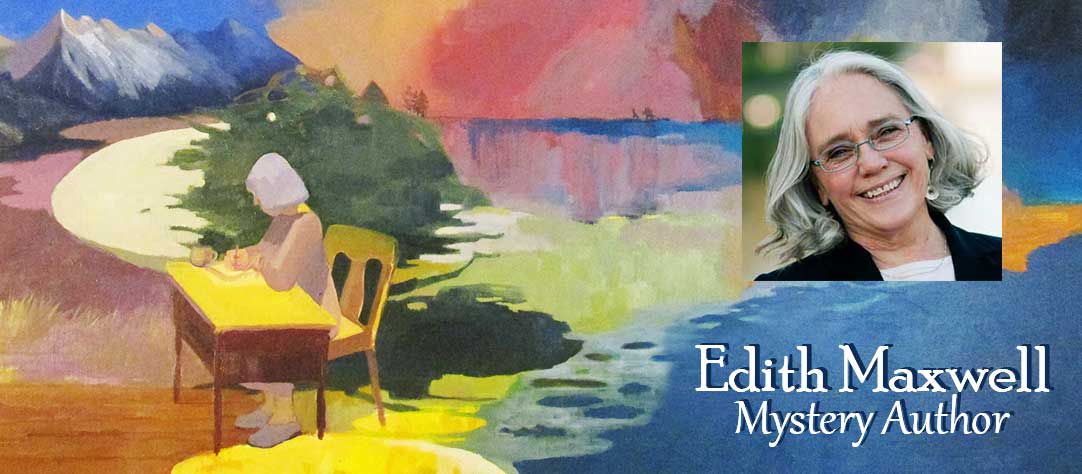 When Can You Get Edith's Next Mystery?
Edith's Mystery Library for You!
Quaker Midwife Mysteries
Edith Maxwell writes the historical Quaker Midwife Mysteries. Turning the Tide comes out from Midnight Ink in April, 2018. Dressed as a 1880s Quaker, Edith launched the series with a historic walking tour of Amesbury, Massachusetts.
Country Store Mysteries
As Maddie Day, Edith writes the wildly popular Country Store Mysteries, from Kensington Publishing. Biscuits and Slashed Browns releases in January, 2018, including in audio.
Edith writes the Local Foods Mysteries series, also from Kensington. Mulch Ado About Murder released in May 2017, the fifth in this popular series set on an organic farm.
Edith has written under the name Tace Baker, as well, with two Lauren Rousseau Mysteries from Barking Rain Press: Bluffing is Murder and Speaking of Murder.
Cozy Capers Book Group Mysteries
Maddie Day has a three-book contract with Kensington Publishing for the Cozy Capers Book Group Mysteries a foodie mystery series! It will debut in January 2019 with Murder on Cape Cod.
Edith Maxwell also writes Agatha-nominated and award-winning short crime fiction.
Mystery Series by Edith Maxwell, Maddie Day, and Tace Baker
Don't Miss any Mystery Updates!
Join almost 2,000 Subscribers and stay in the loop:
Edith Maxwell's Calendar of Events
Click on a specific event to go to that event's page,
for more details and option to add to your own calendar.
Quaker Midwife Series Walking Tour
To launch her Quaker Midwife Mystery Series, author Edith Maxwell dressed as an 1880s traditional Quaker, and gave a walking tour of the Amesbury Massachusetts locations mentioned in Delivering the Truth.
Over 60 local fans followed Edith on this fascinating, education tour.
Watch the video to see highlights of the tour!
Follow Edith Maxwell on Social Media:
The top banner is a detail of the oil painting "Edith's World" by Boston artist Jackie Knight gifted to Edith by her dear friend, author Jennifer J. Yanco