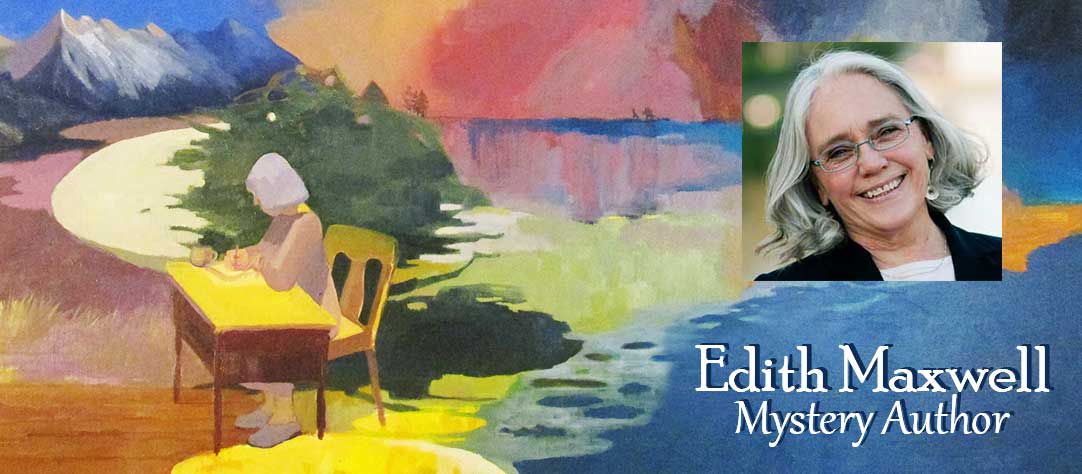 Press Kit for Author Edith Maxwell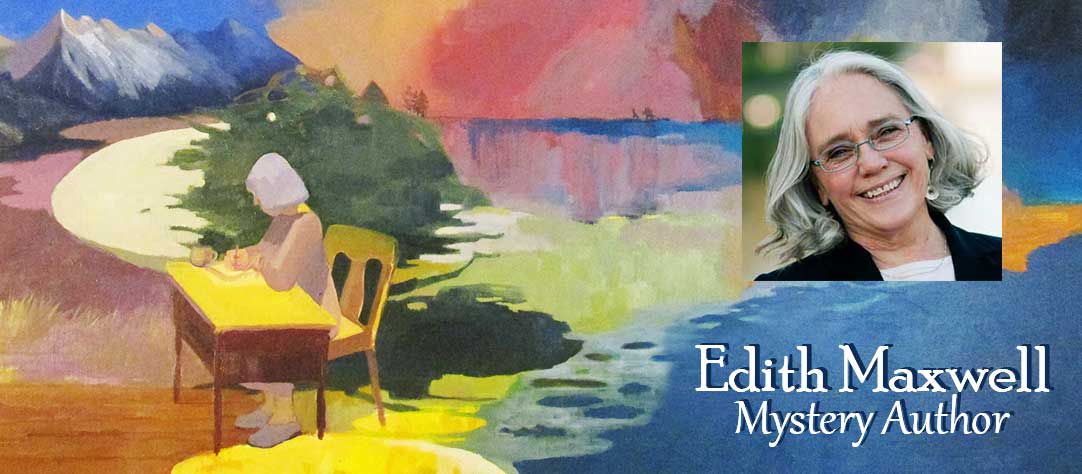 SHORT BIO:
Agatha-winning and Macavity-nominated author Edith Maxwell writes the Quaker Midwife Mysteries and the Local Foods Mysteries, as well as award-winning short crime fiction. As Maddie Day she authors the Country Store Mysteries, the Cozy Capers Book Group Mysteries, and the Cece Barton Mysteries. She also wrote two Lauren Rousseau Mysteries. Maxwell lives north of Boston with her beau, their sweet cat Martin, and her organic garden; she blogs with the other Wicked Authors and at Mystery Lovers' Kitchen. You can find her at www.edithmaxwell.com, @edithmaxwell, and on Facebook.
LONG BIO:
Edith Maxwell has always been a writer. She made her living writing technical documentation in the software industry, wrote features and essays as a free-lance journalist, edited medical texts, and produced several published articles and a doctoral dissertation in the field of linguistics. And before that, she wrote fiction and news articles, with her first paid published story appearing at age 9. Creating fiction, long and short, is what makes her happiest (although she wrote a prose poem about her late father that she's rather proud of).
She is a lifetime member of Sisters in Crime and is a member of Mystery Writers of America. She is also a long-time member of the Society of Friends (Quaker) at Amesbury Friends Meeting. Her art story was featured in the National Endowment for the Arts 50th anniversary celebration.
As a former organic farmer, Edith knows the language and tensions of someone like Cam Flaherty, the farmer in the Local Foods mysteries. Edith lived in southern Indiana for five years and loved the slow pace and language of its natives, so it made sense to set the Country Store Mysteries there. She taught independent childbirth classes and worked as a doula for some years, giving her insight into the life of an historical midwife as portrayed in the Agatha Award-winning Quaker Midwife Mysteries. Her Cozy Capers Book Group series comes straight out of both her imagination and several solo writing retreats on Cape Cod. And the Cece Barton Mysteries are rooted in her California past.
Edith lives in Amesbury, Massachusetts, but is originally a fourth-generation Californian. She has two grown sons and lives with her beau and sweet cat Martin in an antique house where she writes, cooks, gardens, and wastes time on Facebook.
BIO PHOTOS:
Right-click on the image you wish to download.
Then click "Save image as" and save to a folder on your computer