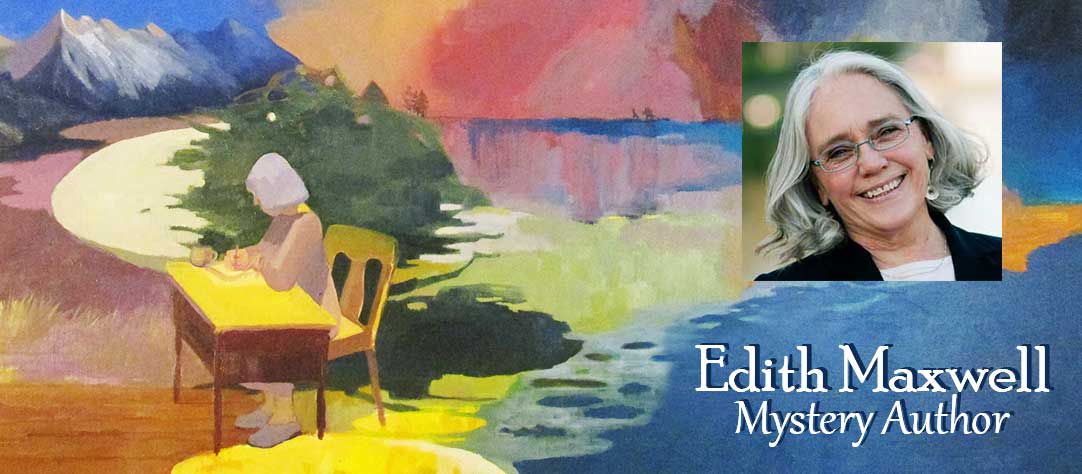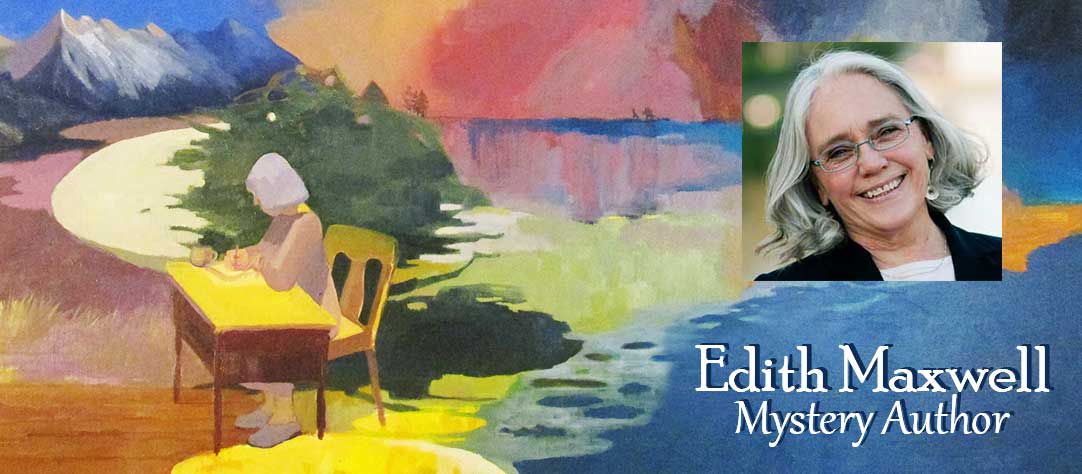 Short Stories
The following stories of murderous revenge and other crimes were originally published in juried anthologies or magazines. Many have been republished as standalone short stories. And one of the most popular characters, Rose Carroll, went on to be featured in her own Quaker Midwife Mystery series.
Edith's story "An Ominous Silence" appears in Snowbound: Best New England Crime Stories (Level Best Books), with the tale of an 1890s midwife 
stuck on a train in Vermont in the winter, with a baby to deliver and a murder to solve.
Edith was honored to have "The Unfortunate Death of Mrs. Edna Fogg" included in Malice Domestic 12: Mystery Most Historical (Wildside Press). In the story, midwife Rose Carroll finds the body of a woman suffrage activist and tracks down the killer even as she does her job of helping women birth their babies.
John Greenleaf Whittier Birthplace
Poet and abolitionist Whittier was born in Haverhill and lived in Amesbury, Massachusetts.
Edith's short story "The Mayor and the Midwife" appeared in Blood on the Bayou: Bouchercon Anthology 2016 edited by Greg Herren (Down & Out Books). When the mayor of New Orleans comes to Amesbury, Massachusetts in 1888, Quaker midwife Rose Carroll solves the mystery of his son-in-law's death. The story was nominated for an Agatha award for Best Short Story.
Agatha-nominated and Amazon best-selling "Just Desserts for Johnny" (also available on Nook and Smashwords), a short story of exacting revenge on a literary thief, originally appeared in Kings River Life Magazine. Agatha-nominated editor and author Chris Roerden said this about the story: "Just Desserts for Johnny" by Edith Maxwell is a model short story, from the perfect opening line to the satisfying, twist end.  Love it!"
When cozy mystery writers meet Edgar Allan Poe, the result is Edgar Allan Cozy. Each story in this suspenseful anthology is inspired by the work of Poe – "The Raven," "The Lighthouse," "MS. Found in a Bottle," "The Cask of Amontillado," "Annabel Lee" and Edith's story, "An Intolerable Intrusion," a riff on "The Tell-tale Heart. The stories are set in the fictional town of Raven Harbor, Maine. Edited by Sadie Hartwell.
"A Fire in Carriagetown" is an Amazon best-selling historic crime short story (also available on Smashwords) that first appeared as "Breaking the Silence" in Best New England Crime Stories 2014: Stone Cold (Level Best Books, November 2013). The story features Quakers Faith Bailey, John Greenleaf Whittier, and the fictional story of who set a very real fire in 1888 in Amesbury, Massachusetts. The story won an Honorable Mention in the 2013 Al Blanchard Short Crime Fiction contest. It received a great review, too.
Postcard by Christine Green
"
The Stonecutter
," possibly Edith's favorite piece of short fiction, is a murder story of middle-aged romance gone wrong in an increasingly dark New England fall. The story, also available on 
Smashwords
, first appeared in 
Fish Nets: the Second Guppy Anthology, 
an anthology of crime stories (Wildside Press, April, 2013).
"Reduction in Force" describes murderous revenge after a corporate layoff, the first piece of fiction Edith wrote after being laid off from a job she'd held for fourteen years. It is available on Smashwords and Amazon and was originally published in Thin Ice: Crime Stories by New England Writers (Level Best Books, 2010).
"Yatsuhashi for Lance" is a short story about murderous revenge exacted after a betrayal in Japan. When Elise agrees to accept a package for her friend Lance, things go terribly wrong and change her life forever. It's available on Smashwords and Amazon, and was originally published as "Obake for Lance" in Riptide: Crime Stories by New England Writers (Level Best Books, 2004). 
This story won a holiday flash fiction contest in the North Shore Newspapers in 1996
and was awarded Special Recognition in the 1997 On My Own Time competition.
The Odakyu Line
Riding the subway was like surfing. Ruth liked to bend her knees and go with the movement of the brightly-lit car. She rode the up and down movement. She swayed from right to left, mastered the sudden slowing, steered into the gradual stops. She only let herself grab an overhead handle in case of emergency unbalance.
Ruth pushed her wire-rimmed glasses back up on her nose. Her long hair was never thoroughly brushed, but she held her shoulders straight back and kept her stomach muscles in tight. A year of karate with a local master had taught her that. Ruth felt good in her body. She thought about how she never would have taken the class without Paul, or have developed such a firm midriff. "Do as many sit-ups as you can, and I'll do twice as many," he used to say. This was the nature of their romance.
Paul left. She knew he would, when he started talking about traveling around the world and used the first person singular. Ruth stayed on, continuing to teach conversational English to Japanese engineers. She didn't much mind Paul's departure. She had the drafty little house to herself, and while she missed sitting on his lap to keep warm in winter and watching his long strong body move through karate forms, she valued her new solitude. She went to her English-teaching jobs, tried to glean ever more knowledge about making sushi from the local fish woman, and kept up with her Japanese lessons with Kenji.
Kenji. Ruth thought about his smooth skin, his wild black hair, and the crack in his delicious laugh. The way he fed her sushi, morsel by morsel off purple chopsticks, in his tiny 11th-floor apartment outside of Shinjuku. Ruth smiled, then looked around. All of her subway compatriots were studiously avoiding making any eye contact, as per their custom. Ruth knew people managed to look at her: she was gaijin, a foreigner, even though she was the right height and had dark hair. Other women didn't walk around with their heads up and their shoulders squared. Ruth got a lot of attention, yet among all these people she still felt isolated.
She and Kenji became lovers after Paul left. Now, on Christmas day, they had eaten, slept, and talked together for hours. They ate the strange Japanese Christmas cake decorated with Disney characters sold in Tokyo only on this day, and drank port wine. Ruth sat on the heavy woven tatami. Her legs were crossed under the low table, her chin on her hand, her back warmed by a quilted robe, a present from her beau. Since she couldn't be with family, this was a happy substitute. Kenji fed her another bite of sushi and murmured at her to stay. But when she refused, and it was time for her to go, Kenji smiled a smile that went with his hair as she trekked shivering off for the station.
Ruth changed for the suburban Odakyu-sen. It was the midnight run, the last train out. She grasped a free pole, wondering if she was too tired to surf this last leg of her trip, and then noticed something unheard of. People were talking to each other. Complete strangers were looking at each other, cracking jokes, and chatting. Unacquainted Japanese people chatting – if that doesn't take the cake, Ruth thought. The man next to her, red-faced and happy, attempted a few words in her language: "Mari kurisimasu!" 
"Doomo, doomo," Ruth thanked him, smiling and holding her ground as the train swung around a bend. "Merry Christmas to you, too."
Copyright Edith M. Maxwell