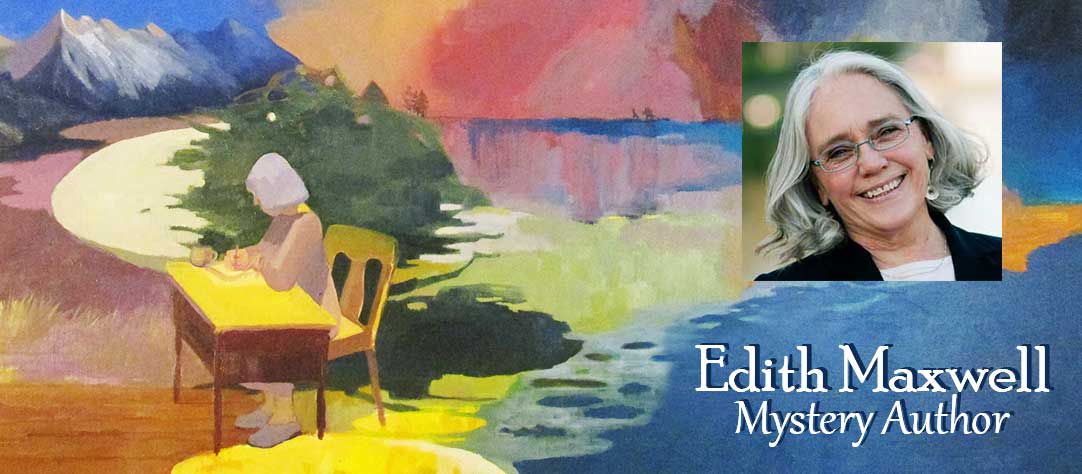 Lauren Rousseau Mysteries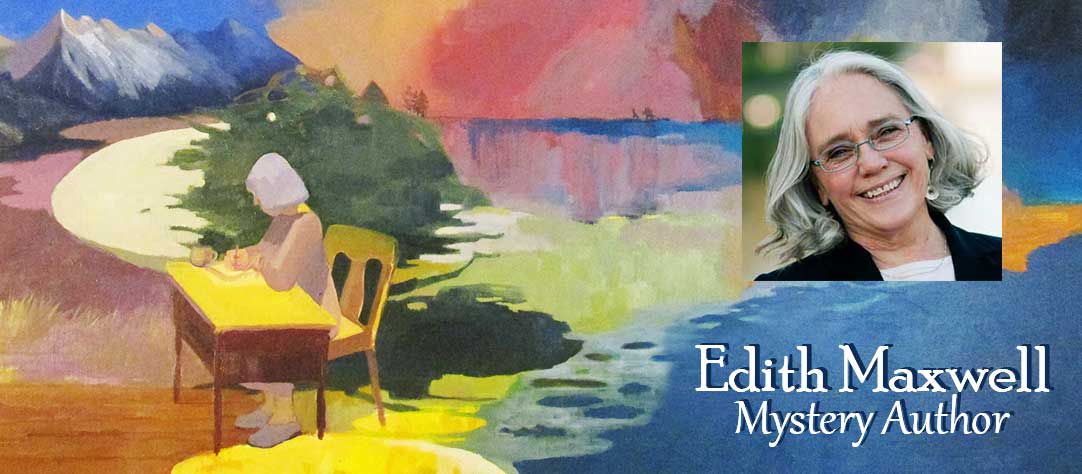 Lauren Rousseau Mysteries
The Lauren Rousseau Mysteries feature Quaker linguistics professor Lauren Rousseau, small-town intrigues in the coastal Massachusetts town of Ashford, and conflicts at the college where she teaches. Edith Maxwell writes this series as Tace Baker.
Note: As of August, 2019, these two books are temporarily unavailable for purchase new, as the publisher has gone out of business. We have plans to reissue them in summer, 2020, as Edith Maxwell books with fresh editing and new covers, so stand by for news!
Bluffing is Murder
Summer promises to be anything but easy for Quaker linguistics professor Lauren Rousseau in Bluffing is Murder. During a run near the sea bluffs, Lauren discovers a corpse and sets out to discover the real story behind a mismanaged land trust, the dead man's volatile sister—and a possible link to her own father's mysterious death more than a decade ago. The book was a finalist for the 2015 Silver Falchion Award for Best Romantic Suspense Novel.
"All… the characters are strong and complex, and I enjoyed spending time with them… not a book to rush through…well worth reading.  I will definitely be back for Lauren's next case." — Mark Baker, Carstairs Considers
"Lots of satisfying plot tangles and a deep secret from Lauren's past …keep you turning these pages. No bluffing, you'll love Lauren Rousseau's second adventure." — Kaye George/Janet Cantrell, National bestselling author
"That Lauren is a trouble magnet, around whom the mysteries swirl, makes for a quick and satisfying read." — Rae Francouer, North Shore Book Notes
"In this page-turner of a mystery, linguistics professor Lauren Rousseau uses her smarts, her Quaker faith, and her summer vacation to bring a vicious murderer, and a secret from her own past, into the light." — Barbara Ross, Agatha-nominated author of the Maine Clambake Mysteries
Speaking of Murder
In Book One, Speaking of Murder, the murder of a talented student at a small New England college thrusts linguistics professor Lauren Rousseau into the search for the killer. Lauren is a determined Quaker with an ear for accents. Her investigation exposes small-town intrigues, academic blackmail, and a clandestine drug cartel that now has its sights set on her. Speaking of Murder was first runner-up in the Linda Howard Award for Excellence contest, 2012.
"Entertaining, innovative and suspenseful, this charming traditional mystery debut is just the ticket for those relishing a contemporary puzzler. Tace Baker's first novel shows remarkable polish." — Julia Spencer-Fleming, New York Times bestselling author
"Clever, compelling and terrifically smart, Baker's intelligent writing—and wryly wonderful sleuth—gives a hip, contemporary twist to this traditional mystery." —Hank Phillippi Ryan , Agatha, Anthony, and Macavity winning author
"What's the recipe for a delicious mystery? A generous helping of academic politics, a dash of small town flavor, a touch of family complications, a savory handful of illegal herbs. Sweeten with a little romance, toss well until combined and then sit back and enjoy Speaking of Murder." —Kate Flora, Edgar-nominated author
"Debut author Tace Baker combines convincing, diverse characters, a vividly described setting, and a plot that picks up speed until it reaches a surprisingly intense confrontation. Who knew that linguistics professors led such interesting lives?" —Sheila Connolly, New York Times bestselling author
You love these other Mysteries too: