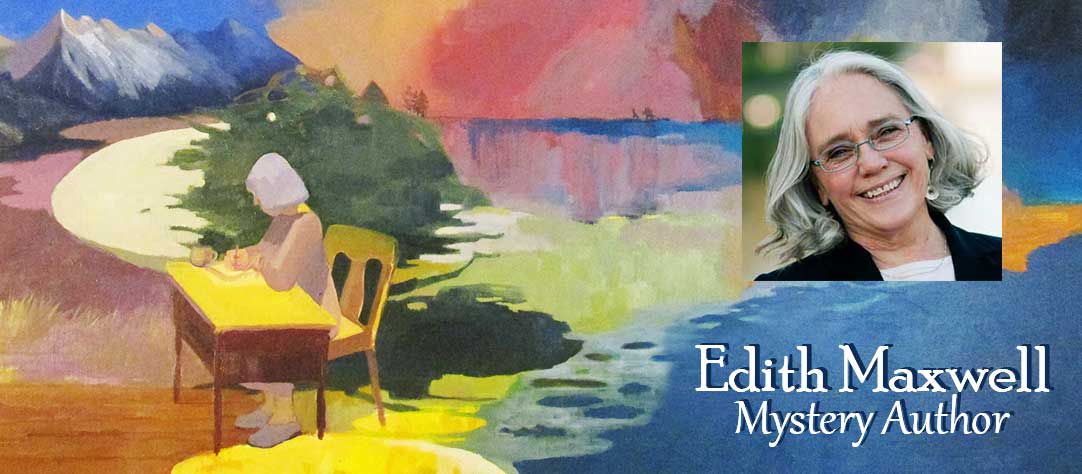 Cece Barton Mysteries
by Maddie Day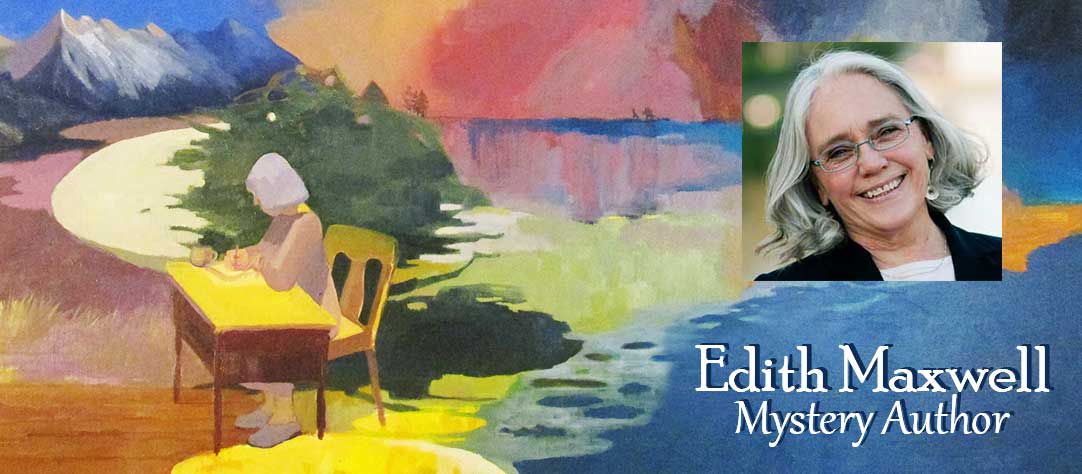 Edith Maxwell writes this series as Maddie Day.
In the Cece Barton Mysteries, Cece Barton, is a wine bar manager in a fictional wine country town in northern California near San Francisco. The first book in the series releases in the fall of 2023.
A novella collection by Lee Hollis, Lynn Cahoon, and Maddie Day.
Maddie's "Murderous Mittens" introduces Cece Barton in the wine region town of Colinas, where's she's visiting her twin sister for Christmas. At a Colinas wine bar, Pasadena resident Cece meets Massachusetts farmer Cam Flaherty (from the Local Foods Mysteries), who is on a jaunt west to study innovative farming techniques. But the next morning  Cece learns that the bar's proprietor, who sells mittens in her spare time, has been found dead. With Cece's horrified twin one of the main suspects, can Cece and Cam unmask the merry murderer before this becomes a holiday from hell? 
This first in the series releases September 25, 2023
Meet Cece Barton… 
In a northern California wine bar the most popular vintage pairs nicely with murder. Releases October 2023.
As the manager of Vino y Vida Wine Bar in Colinas, Cece Barton's first Alexander Valley harvest is a whirlwind of activity. Her twin sister, Allie Halstead, who owns a nearby Victorian bed & breakfast, is accustomed to the hustle and bustle of peak tourist season. But Cece barely has a moment to enjoy her new home while juggling her responsibilities at the bar and navigating the sticky politics of the local wine association. Just when it seems things can't grow any more intense, Colinas is rocked by a murder within the wine community . . . and Cece is identified as a possible suspect in Murder Uncorked.
With her reputation and her livelihood on the line—and the Sonoma County deputy sheriff breathing down her neck—Cece has no choice but to uncork her own murder investigation. Tensions are already high in the valley, as a massive wildfire creeps toward Colinas, threatening homes, vineyards, and the vital tourist trade. And now, with a murderer on the loose, and Cece's sleuthing exposing the valley's bitterest old rivalries and secret new alliances, Colinas feels ready to pop. But with Allie's help, Cece is determined to catch the killer and clear her name before everything she's worked so hard for goes up in flames.
Where to Pre-Order the Cece Barton Books:
Reviews of Maddie Day's Cece Barton Mysteries: