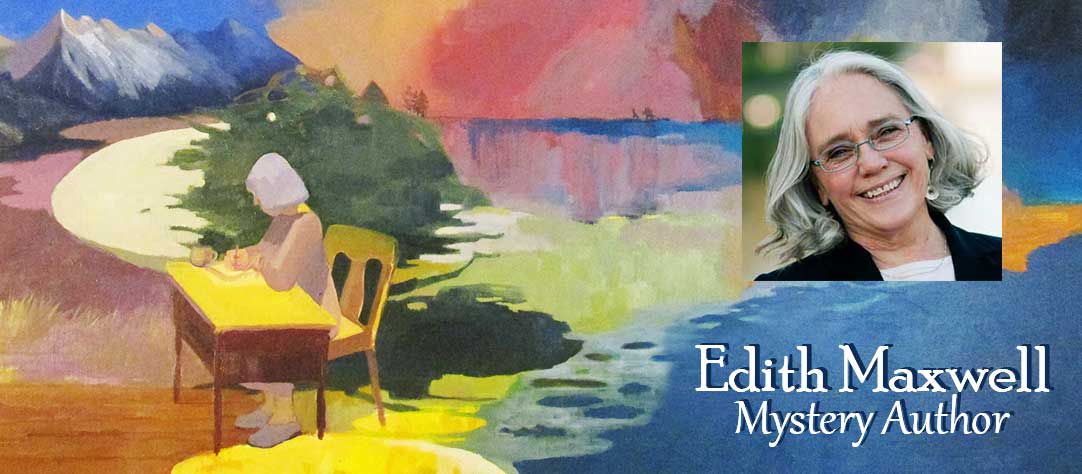 Appearances
Author Edith Maxwell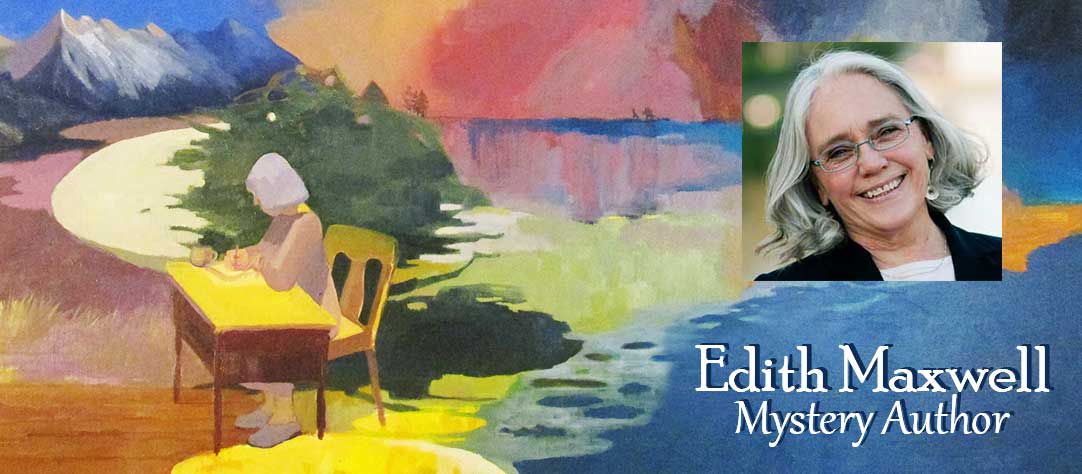 Appearances
Author Edith Maxwell
FALMOUTH, MA LIBRARY TALK:
Edith/Maddie presents Murder in a Cape Cottage, her latest and fourth in the Cozy Capers Book Group mysteries. Eight Cousins Books will sell books.
October 8, 2022 @ 6:30-8 pm
LOCATION:
Falmouth Pubic Library, 300 Main St, Falmouth, MA 02540. Register here.
NEW ENGLAND CRIME BAKE:
Edith will be appearing at the New England Crime Bake mystery conference.
She's honored to be included on a panel with Guest of Honor William Martin on Saturday morning. She'll also be part of a group anthology signing for her story, "The Management of Secrets," in Deadly Nightshade: Best New England Crime Stories (Crime Spell Books). 
November 11-13, 2022
LOCATION:
Dedham MA Hilton. See CrimeBake.org for details and how to register.
WRITE NOW PANEL:
Edith/Maddie is delighted to appear virtually on a panel at the Desert Sleuths online Write Now! conference. 
September 17, 2022 @ 10:50 – 11:50 am
LOCATION:
Virtual Event
QUAKER MIDWIFE WALKING TOUR:
Join Edith in a short walking tour around downtown Amesbury, where her historical Quaker Midwife Mysteries are set. A reception and book signing at the Industrial History Center follows. Register for the walk here. The reception at 7 pm is free.
August 6, 2022 @ 5:00 – 7:00 pm
LOCATION:
5 Market SquareAmesbury, MA 01913 (map)
Cost: $10 
CONTACT: Bonnie Brady
HOW I SWITCHED CAREERS AND BECAME A PUBLISHED WRITER:
Join Edith/Maddie in a free outdoor event next to the Amesbury Public Library on Main Street for a talk about her late-in-life switch to being a full-time author of crime fiction. She will sell and sign a selection of her mysteries.
July 26, 2022 @ 6:30 – 8:00 pm
LOCATION:
Amesbury Public Library
Cost: Free 
CAPE COD BOOK SIGNING:
Please join author Amy Pershing and Maddie Day at a book signing in Sandwich, MA, where they'll sign their latest cozy mysteries set on Cape Cod.
July 11, 2022 @ 2:00 – 3:00 pm
LOCATION:
Titcomb's Bookshop
432 MA-6A, East Sandwich, MA 02537
Cost: Free 
CONTACT: Rae Titcomb 508-888-2331
Invite Edith to Speak
Author / Speaker / Panelist / Historian / Educator
Agatha-winning and Macavity-nominated author Edith Maxwell writes the Quaker Midwife Mysteries and the Local Foods Mysteries, as well as award-winning short crime fiction. As Maddie Day she authors the Country Store Mysteries and the Cozy Capers Book Group Mysteries. She also wrote two Lauren Rousseau Mysteries. 
Get details on Edith's Speaker page