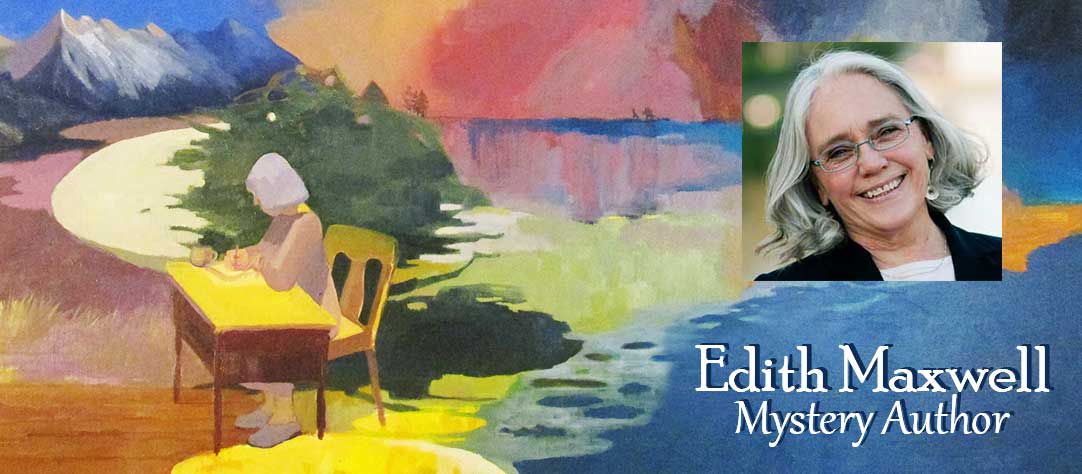 Four Leaf Cleaver-
Country Store Mystery #11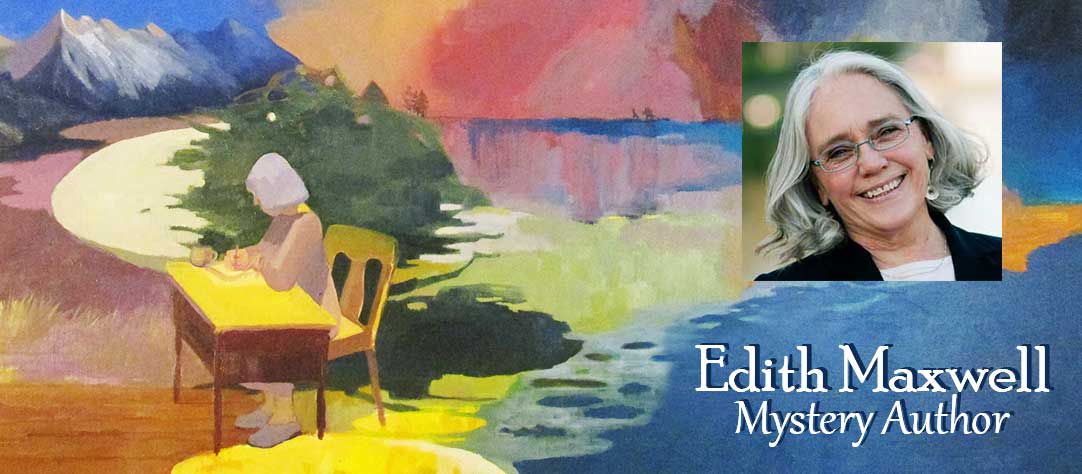 Flipped for Murder –
Country Store Mystery #1
The Country Store Mysteries feature Robbie Jordan and Pans 'N Pancakes, her country store restaurant in fictional South Lick, Indiana. Edith Maxwell writes this series as Maddie Day.
In Four Leaf Cleaver there's no mistaking Saint Patrick's Day at Pans 'N Pancakes. Robbie may only be Irish by marriage to Abe O'Neill, but the shelves of vintage cookware in her southern Indiana store are draped with glittery shamrocks and Kelly-green garlands and her restaurant is serving shepherd's pie and Guinness Beer brownies. The big event, however, is a televised cooking competition to be filmed on site.
Unfortunately, someone's luck has run out. Before the cameras start rolling, tough-as-nails producer Tara O'Hara Moore is found upstairs in her B&B room, bludgeoned apparently by the heavy hilt of a cleaver left by her side. Now, not only does Robbie have a store full of festive decorations, she's got a store full of suspects . . . The book released in January, 2023.
The Brown County Democrat, the paper of the Indiana county where the Country Store Mysteries take place, published a nice interview with Maddie about the new book. Watch an interview with Maddie via the Hunterdon County Library.
Where to Buy Four Leaf Cleaver:
Reviews of Maddie Day's Four Leaf Cleaver
"Four Leaf Cleaver … chock full of…literary southern comfort and charm"
Carla Schantz, Aunt Agatha's book reviewer
"With suspects aplenty, I was kept guessing until the suspenseful reveal. Ms. Day knows how to spin a tale to keep a reader engaged and this newest release adds a delightful Irish flair!"
Kim Davis, blogger at Cinnamon, Sugar, and and Little Bit of Murder
Every Country Store Mystery includes recipes at the back. They are of either dishes Robbie offers in the restaurant or a recipe for something she has eaten elsewhere. I know some readers aren't able to access those recipes. One or more of the recipes mentioned in this book have appeared as guest blog posts at the following links: 
Maddie Day's Country Store Series: