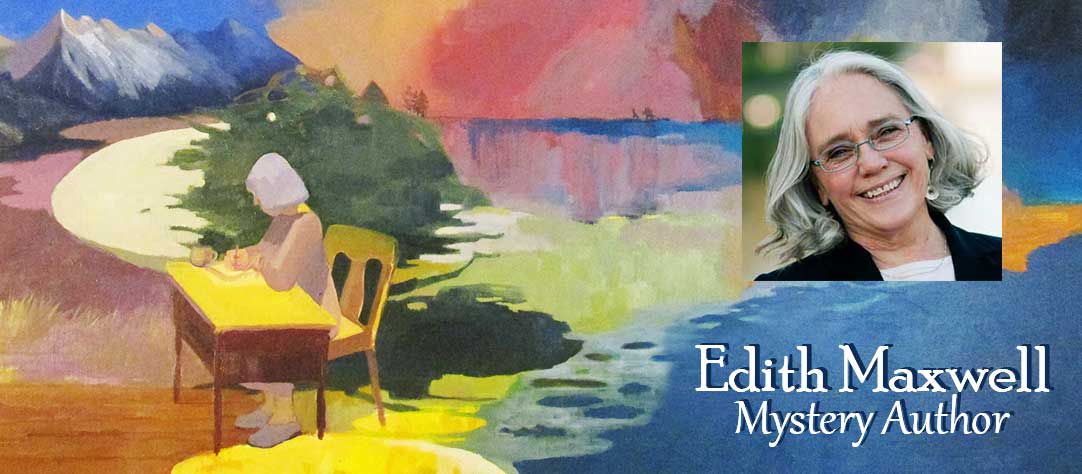 Four Leaf Cleaver-
Country Store Mystery #11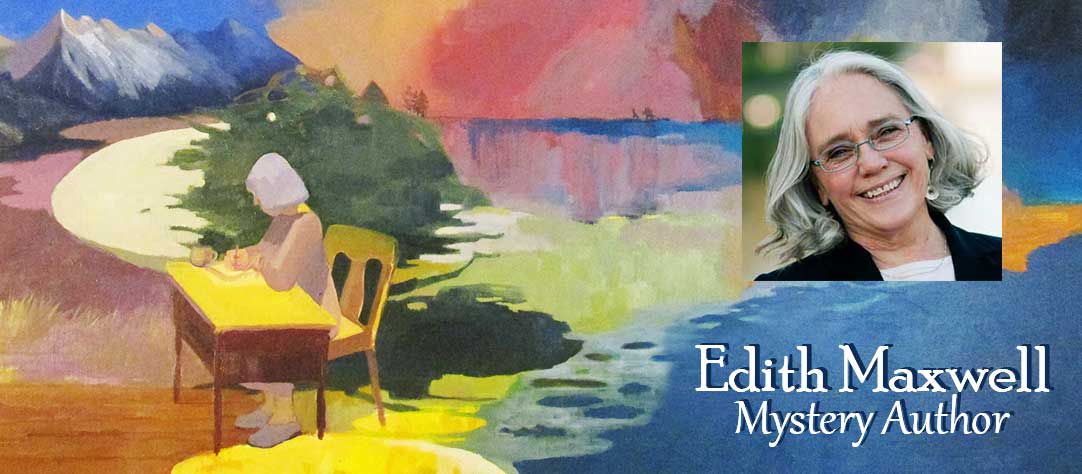 Flipped for Murder –
Country Store Mystery #1
The Country Store Mysteries feature Robbie Jordan and Pans 'N Pancakes, her country store restaurant in fictional South Lick, Indiana. Edith Maxwell writes this series as Maddie Day.
In Four Leaf Cleaver there's no mistaking Saint Patrick's Day at Pans 'N Pancakes. Robbie may only be Irish by marriage to Abe O'Neill, but the shelves of vintage cookware in her southern Indiana store are draped with glittery shamrocks and Kelly-green garlands and her restaurant is serving shepherd's pie and Guinness Beer brownies. The big event, however, is a televised cooking competition to be filmed on site.
Unfortunately, someone's luck has run out. Before the cameras start rolling, tough-as-nails producer Tara O'Hara Moore is found upstairs in her B&B room, bludgeoned apparently by the heavy hilt of a cleaver left by her side. Now, not only does Robbie have a store full of festive decorations, she's got a store full of suspects . . . The book releases January 24, 2023.
With the holidays coming, here's a great gift you can give the mystery fan in your life – and the author!
Pre-orders are a gift to authors. Why? Publishers keep track of them. Pre-order numbers = publisher's enthusiasm for a book release.
Pre-order a copy of the book to be delivered to the recipient, print or download the gift certificate here, and deliver it for the holidays!
Reviews of Maddie Day's Four Leaf Cleaver
"Four Leaf Cleaver"…
Review #1 Coming soon!
"Four Leaf Cleaver"…
Review #2 Coming soon!
Every Country Store Mystery includes recipes at the back. They are of either dishes Robbie offers in the restaurant or a recipe for something she has eaten elsewhere. I know my Kindle and audiobook readers aren't able to access those recipes. One or more of the recipes mentioned in this book have appeared as guest blog posts at the following links: 
Abe's Irish Steak and Stout Stew
Stout and Cheese Biscuits
Raspberry Scones
Irish Whiskey Cocoa
Maddie Day's Country Store Series: